Congratulations to Glenstal past student Conor Kearns who has been named Oxford University RF Captain for the 2017 Varsity Match campaign.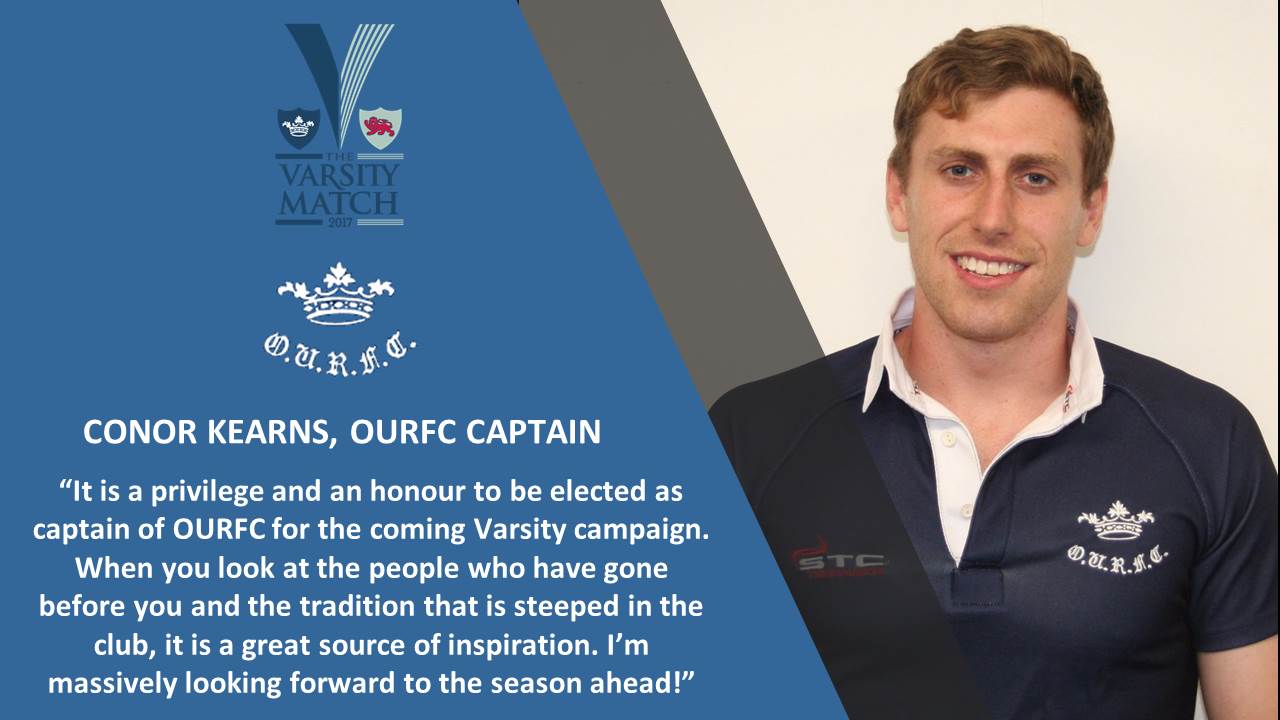 The 23-year-old full back takes over from Fergus Taylor and becomes the first Irishman to captain the Dark Blues since Tyrone Howe in 1995.
Speaking on his appointment, Kearns said: "The work starts now. Although the player group varies extensively from year to year, it's really important to lay down the foundations for next season by looking at younger players coming through and building a squad. It's an exciting prospect to be in this building phase as it gives players a chance to express themselves and put their hand up for next year.
"We faced a good side last December and unfortunately it didn't go our way. Although we were understandably disappointed, the building process remains the same. We are really looking forward to the season ahead and the journey to the Varsity Match 2017."
Kearns featured as a replacement last December, when Oxford suffered their first Varsity Match defeat to Cambridge since 2009.
Kearns is currently studying a Masters in Pharmacology at Somerville College, and is expected to lead the side for the first time against the RAF at Iffley Road on Wednesday, 7.15 pm kick-off.